loading...
Shop More from This August
Come Celebrate the Opening of Exciting New Shops at Shoppes at Cotai Central

Autumn is with us, and that means it's time to seek out pieces from the season that are stylish and wearable all year round. With the addition of exciting new children's boutiques and galleries, Shoppes at Coati Central is where you can bring the whole family. Womenswear, Menswear, Childrenswear, accessories, beauty products, and homeware are on offer to help your family stay in vogue as seasons change. Need a one-stop shop? Zara Home, Marks & Spencer and Yinger Club have options for guests of all ages under one roof. Come celebrate the opening of additional exciting new shops!

01 Men Aimer Aquascutum Junior Armani Junior Canudilo Holiday CC Shop Central Central Concepts Esprit
F&H by Fancl/ FANCL Fook Ming Tong G2000 Geox H Concept iiJin Jestinee Joan & David Kipling Le Saunda
Little Js Marks & Spencer Moiselle & M Concept Moschino Junior Nautica Nike Ralph Lauren Childrenswear
Rolling Luggage Sa Sa Samsonite Black Label Sefon Skechers Tendence UM Junior Yinger Club
Zara Home Zara Home Kids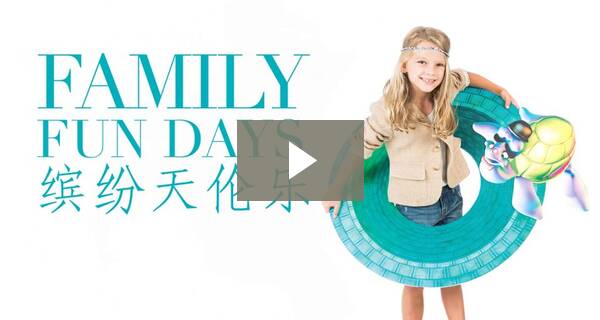 01 Men Aimer Aquascutum Junior Armani Junior Canudilo Holiday CC Shop Central Central Concepts Esprit
F&H by Fancl/ FANCL Fook Ming Tong G2000 Geox H Concept iiJin Jestinee Joan & David Kipling Le Saunda
Little Js Marks & Spencer Moiselle & M Concept Moschino Junior Nautica Nike Ralph Lauren Childrenswear
Rolling Luggage Sa Sa Samsonite Black Label Sefon Skechers Tendence UM Junior Yinger Club
Zara Home Zara Home Kids
Bring The Family Together