Macao Getaway Package

When staying at any of the world class hotels under Sands Resorts Macao including The St. Regis Macao, Conrad Macao or Sheraton Grand Macao, you will enjoy discounted accommodation for 2 adults and 2 kids, complimentary Gondola Rides and tickets of Eiffel Tower observation deck.

For a consecutive two-night stay at The Venetian Macao, The Parisian Macao, Conrad Macao and Sands Macao, you can enjoy free 'teamLab Super Nature Macao' tickets for 2 adults while enjoying the above-mentioned benefits. Stay a little longer with us for a consecutive three nights to enjoy daily breakfast for 2 adults and 2 kids on top.

Once you check-in, you will be entitled to an array of exclusive discounts on spa, transportation, dining and more on the spot. During your stay, you can also enjoy a special 30% discount on purchase of four "teamLab SuperNature Macao" adult or child tickets at the CotaiTicketing Box Offices.

Book now and give yourself a perfect getaway with Sands Resorts Macao.
Booking Period: 7 Sept – 30 June, 2021
Stay Period: 7 Sept – 30 June, 2021
Terms and Conditions
Conrad Macao
Rates from HKD1,110
Book now and enjoy:
Accommodation in a Deluxe Room
Complimentary Entertainment Pass with the following benefits:

Gondola Ride Experience
Admission to Eiffel Tower Experience
Extra benefit for 2-night-stay:
Complimentary tickets of 'teamLab Super Nature Macao'
Extra benefit for 3-night-stay:
Complimentary daily breakfast at designated restaurant
CHECK RATES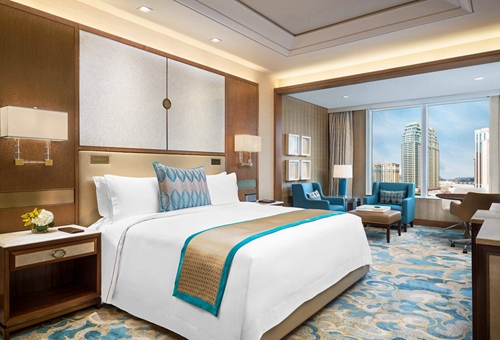 St. Regis Macao
Rates from HKD1,200
Book now and enjoy:
Accommodation in a Deluxe Room
Complimentary Entertainment Pass with the following benefits:

Gondola Ride Experience
Admission to Eiffel Tower Experience
CHECK RATES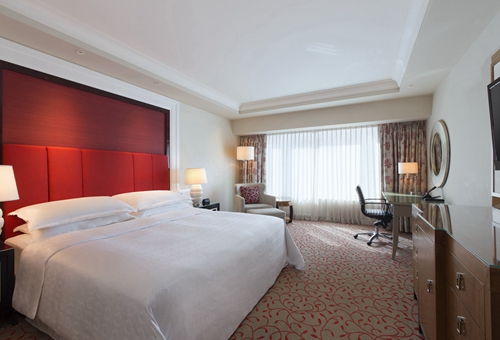 Sheraton Grand Macao
Rates from HKD720
Book now and enjoy:
Accommodation in a Deluxe Room
Complimentary Entertainment Pass with the following benefits:

Gondola Ride Experience
Admission to Eiffel Tower Experience
CHECK RATES