The Manor
The Manor spoils guests with a truly exquisite dining experience, showcasing only the best offerings from land and the sea, infused with distinctive Portuguese flavors. Signature favorites include oysters from France, Japan and Ireland, as well as varieties of prime aged steak, including Japanese Kagoshima Wagyu and World Steak Challenge 2019 Gold Award winner, Rangers Valley "Black Onyx" rib eye from Australia.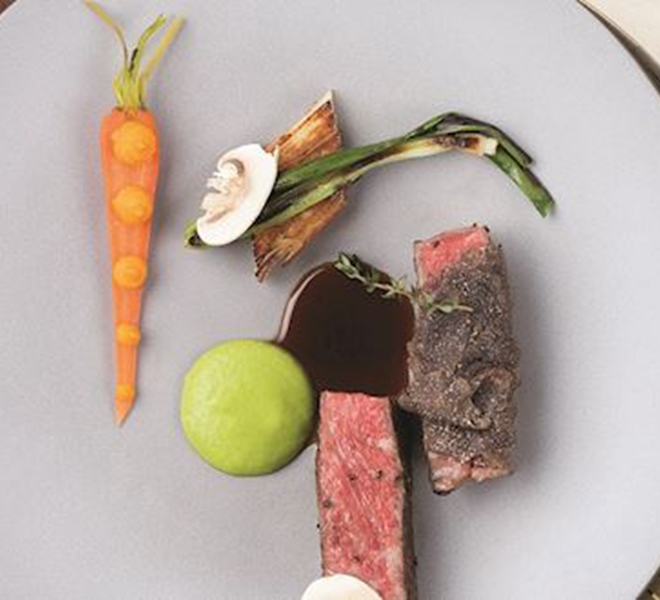 The Long and Short of it
Experience the new set menu, crafted by our new Executive Sous Chef Michele Dell'Aquila. Featuring an exquisite selection of dishes showcasing the finest ingredients around the world, highlights include Hokkaido scallop prepared "bulhão pato" style, Spanish Carabineros prawns served over paccheri pasta, Australian Glacier 51 toothfish and aged Miyazaki Wagyu beef garnished with black truffle.
Menu: The Long and Short of it Menu
Time: 6:00pm – 11:00pm
Price:
MOP588+ per person for four-course
MOP788+ per person for six-course
---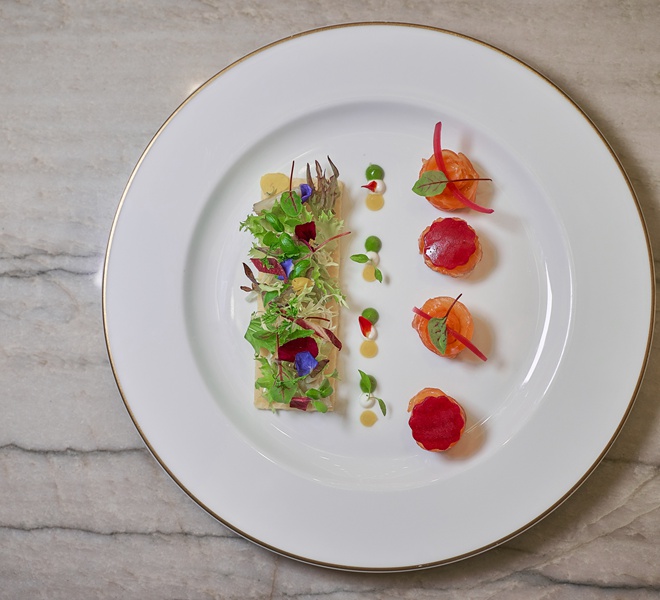 Let's Do Lunch in Fall
Celebrating the season with our three-course set lunch featuring gourmet appetizers, signature main courses and decadent desserts.
Menu: Three-course Set Lunch Menu
Time: 12:00pm – 3:00pm
Price:
MOP248+ per person
MOP358+ per person including beef choice
---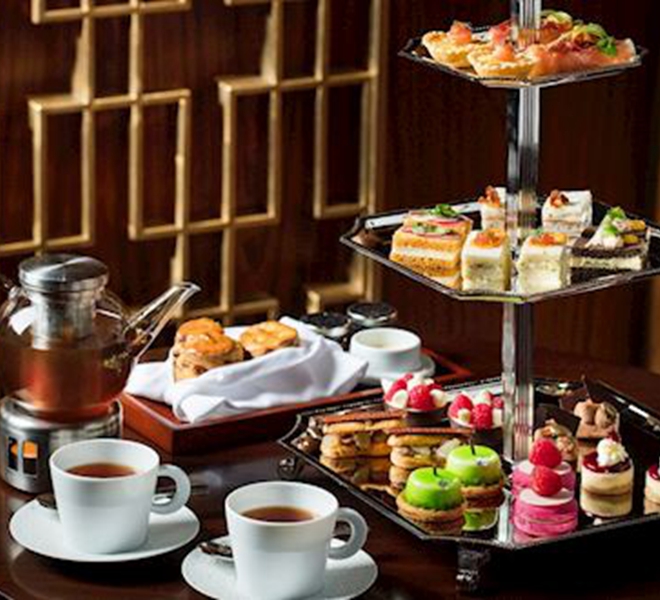 Inviting Tradition
The St. Regis Macao Afternoon Tea takes you on an epicurean journey through delectable sandwiches, desserts, freshly baked scones paired with Tea WG teas from around the world.
Menu: Inviting Tradition Menu
Time: 3:00pm – 5:30pm
Price: MOP358+ for 2 people, Including a continuous serving of coffee or tea
Five Distinct Dining Rooms:
The Verandah – offers an indoor garden that is of a casual, bistro-style, and which overlooks the crustacean bar. This is the preferred setting for casual aperitifs & pousse-cafés as guests enjoy the freshest bounty from the deep blue sea.
The Dining Room – surrounds guests in a refined setting as they feast on cosmopolitan and culinary creations.
The Wine Gallery – complements The Dining Room with an intimate space for tête-a-tête soirees.
The Library – allows patrons to dine in a more traditional ambience within a secluded enclave that's an oasis away from the buzz of the city.
The Penthouse Kitchen – presents guests with the opportunity to dine in an intimate setting with a dedicated Chef at the helm, who will oversee every minute detail of the dining experience.
The à la carte menu offers a culinary journey with an extensive selection that's second to none. Guests are invited to explore a world of wonders as every dish unveils a myriad of flavors, textures and tones.
GENERAL INFORMATION
OPENING HOURS:
12:00pm – 11:00pm
Lunch: 12:00pm – 3:00pm
Afternoon Tea: 3:00pm – 5:30pm
Dinner: 6:00pm – 11:00pm
---
---
---
---